Timber Framed Houses
The Scandinavian Homes product is a timber frame passive house which is constructed off site and then delivered & assembled over 1 week on a traditional concrete raft. The internal finishes are then completed separately once the frame is up & roof on (similar to traditional build units). The houses are made of a traditional concrete foundation & are permanent structures.
A Coillte commissioned RED C poll revealed that 90% of Irish adults didn't know the Irish Forestry Industry could supply enough wood to build over 44,000 new Irish homes per annum.
Could this type of housing be the answer to Ireland's housing problems? Continue reading to find out if they are mortgageable.
Rise in Popularity
Perhaps due to a property shortage in the country, we are now seeing an increase in enquiries regarding alternative properties. One of these alternative properties are the Timber frame construction houses. These houses are less prevalent in Ireland than other forms of construction.
As a result, there are fewer builders, design professionals and developers experienced in timber frame construction. This will need to be taken into consideration if you are contemplating buying one. As there is a small skill level available, you may experience delays and problems with material sourcing, etc.
Are Timber Framed Homes Mortgageable?
Some lenders may not lend mortgages on these types of homes, so it is important to do you research or use a broker!
Normally, a large deposit is required on ordering the timber frame (12.5% deposit at time of signing contract) – therefore, it is essential to have a large amount of savings. A large payment is due when the shell arrives on site but the Bank will not allow drawdown at this stage until the shell is fully erected & certified (usually 2 weeks after shell is complete).
Therefore, we would advise any potential buyer interested in this particular type of house build to go with a mortgage broker. This may sound biased coming from a mortgage broker; however, we can recommend the right insurance brokers and guarantee you the best rate. Saving you time and stress!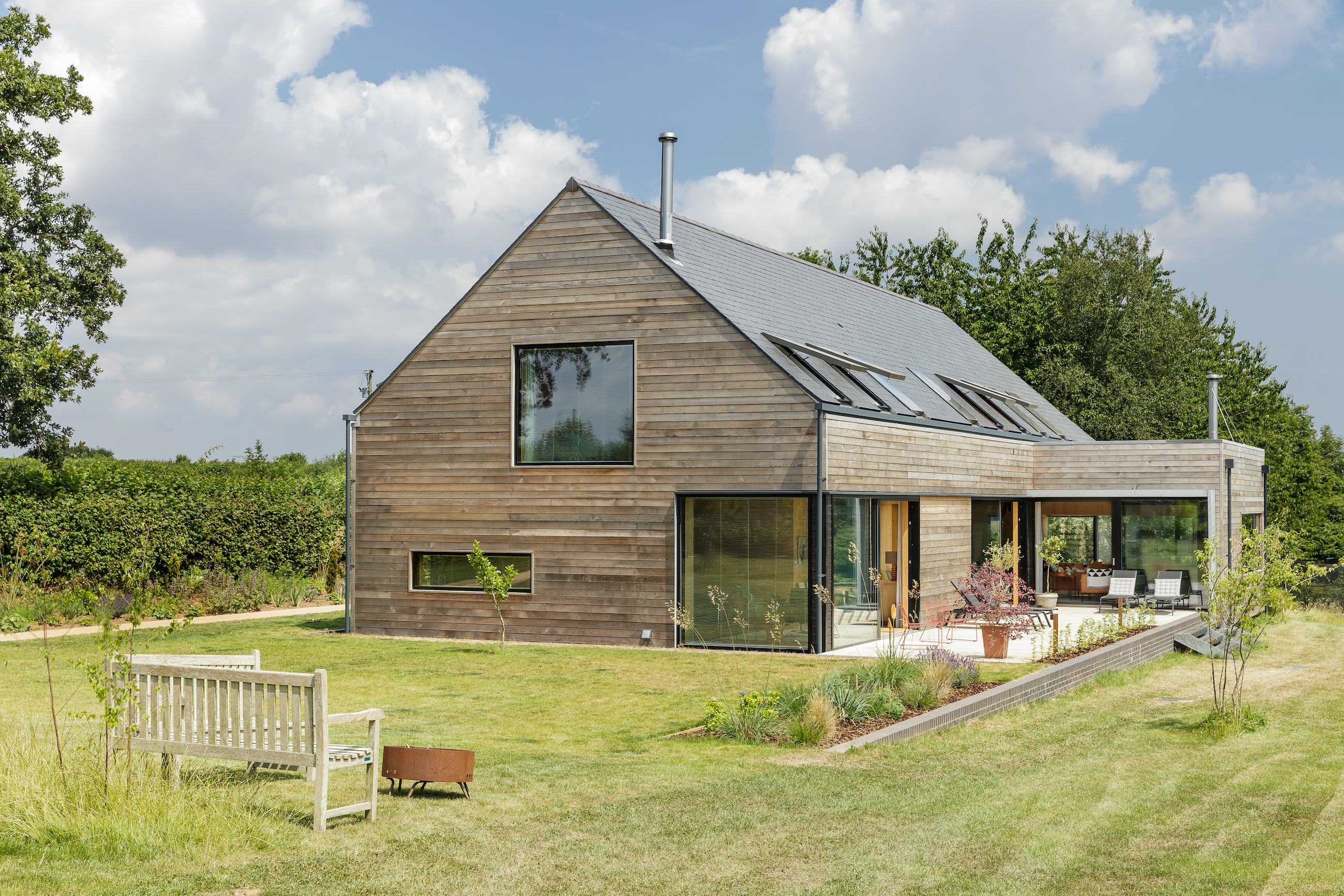 Payment Schedule
As stated above, payment is required in different stages. See contract schedule below as take from Scanhomes.ie website:
– 12.5% deposit at time of signing contract
– 15% when foundation is completed
– 45% when shell arrives on site
– 25% when shell is erected
– 2.5% retentions kept by you for two months after handing over date.
Factors that Affect the Price
In Ireland, the average cost of a timber frame house typically starts from around €1,200 to €2,000 per square meter of floor area. This range includes the basic construction costs and excludes any additional expenses like land acquisition, site preparation, interior finishes, and utility connections.
Keep in mind that prices can vary significantly based on factors such as the complexity of the design, quality of materials, level of customization, and local market conditions. Additionally, labor and construction costs may also vary in different parts of Ireland.
Timber framed houses can vary in price. Price can be affected by many factors such as the size of the house, materials required as well as the following factors:
Single floor, converted attic or two-story
Number of windows and doors
Passive or super passive
Complications such as L-extensions, porches, dormers
Plaster or wooden exterior
Number of bathrooms
Options such as stoves, solar panels, etc.
Contact Us
Apply online today for a mortgage or contact us on (061) 599990. We are here to help you get the best rate on the market!
You have every lender at your fingertips at Mortgage123!