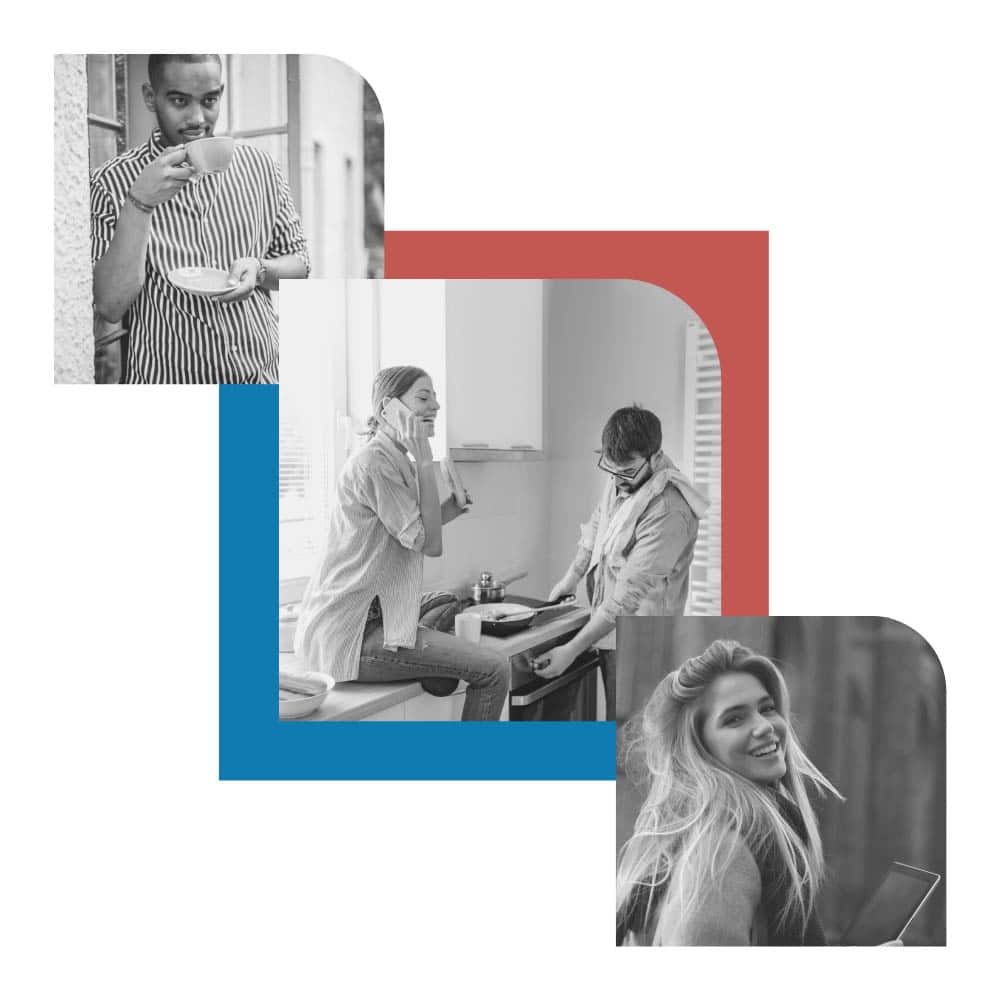 Moving, extending or buying again, let's keep things moving!
Climbing the Property Ladder
Whether you are upgrading your primary home, buying a second home, or going back on the mortgage market after a sale, we have seen it all. Your journey may seem less straightforward than when you got your first mortgage, but that does not have to be the case.  Let's make your mortgage journey easy! 
The criteria for second time buyers are very similar to those for first time buyers. With new Central Bank rules, from 2023, second time buyers will only need a 10% deposit. However, second time buyers borrow limit is 3.5 times income. 
A limited amount of exceptions from that rule may be possible in certain circumstances.  
As a second-time buyer, you are required to pay a deposit of at least 10% of the property value. For example, if you are looking to buy a house worth €200,000, you will need to pay a deposit of €20,000 (10%).
The deposit may come from the sale of your previous property, savings, gifts, etc. 
Nobody wants to get caught up in another tracker mortgage scandal so know your facts when it comes to your mortgage interest rate. With a fixed rate, you have the safety of knowing exactly what your mortgage repayments will be for a certain period of time, (e.g. 10 years), but with a variable rate mortgage your repayments fluctuate with the economy, usually going up during a boom and down during a recession.
Second Time Buyer Example
Bob and Ann own a property with mortgage of €90,000. 
They wish to switch and also want to borrow an extra €170,000 to extend and renovate the property.
They are both aged 40 and have a joint income of €90,000, two small children. A mortgage of €260,000 was arranged on a scheduled drawdown basis.
The mortgage is over 25 years on a 4 year fixed rate of 2.6% at a monthly cost of €1179.54 p.m.
They got €1,500 help with costs and a free valuation. The property was valued at €320,000 with the works completed.
In order to get a mortgage, you have to provide proof that you can repay it. So you'll need to provide proof of long term employment. Casual employment and job seeker allowances are not accepted as proof of employment.
Contract workers need to provide proof of three rolling contacts. If you are in receipt of bonuses or commission income, lenders will calculate an average over a period of time.
You need to eat, sleep and have fun once the mortgage is paid, so don't over extend yourself.
Mortgage Guide
Get the information you need to start your journey to buying your dream home!
Mortgage Checklist
A list of the key documents you need when applying for your mortgage.
After AIP Guide
If you have Approval in Principle, this guide will help you with the next steps.